About Us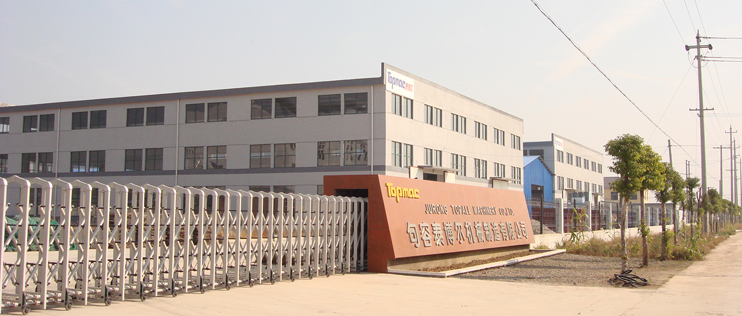 Established in October 2005, Topall is a private enterprise located in Yixing city, which is specialized in researching and developing small and medium sized construction machinery. We export our products to developing countries and areas mainly in Africa, South Asia, the Middle East and South America.
Jurong Topall Machinery Manufacturing Co., Ltd was registered in July 2009 with the registered capital of RMB 5 million. Topall, with the floor area of 26 mu and plant area of 7800 square meters, was moved from Yixing to Jurong at the end of 2010 and put into production in March 2011. With 110 employees including 7 technical personnel with senior professional titles and 14 college graduates, Topall has realized the sales of 29.13 million and taxes of 1.92 million from January to September in the year 2011.

Topall has three series of products

Mixing Machine
350 liters, 500 liters diesel power series inversion and electric discharge concrete mixer, 125 liters, 175 liters, 200 liters concrete mixer tipping type series;
30 squares, 45 squares, 60 squares series concrete mixing plant.

Concrete Brick Machine
Mobile and stationary concrete brick machine series

Dump Truck
1 ton, 1.5 tons, 2 tons and 3 tons of dump truck and its variants, such as: self-loading dump trucks, mobile mixer etc.
So far Topall has acquired three patents for invention and four utility model patents issued by the State Patent Office.
Over the years, Topall uphold the management philosophy of "Innovation is the soul, the quality is the root" to continuously innovate and develop into a well-known construction machinery manufacturer in China. Our products became the reference standard of many other manufacturers by its reliable quality and advanced technology.
The reliable quality of our products has won good reputation for the company and also added confidence of our customer. Thus, it would be much more convenient for us to manage other products such as tower cranes or concrete pumps.
For mechanical products, the after-sales service is an indispensable means to consolidate the market. Topall established sales channels and at the same time improved the after-sale service system by sending our technician to solve problems combined with routine maintenance of agent. Our company has arranged long-term overseas service personnel in Pakistan and after sales service personnel for agents in Nepal, India, South Africa, Kenya and Tanzania.
Considering that many enterprises imitate and copy our products in the domestic market, we have to strengthen the protection on intellectual property. On the other hand, we need to realize the going-out strategy to shorten the distance to the end-customer by reducing the intermediate link and finally make TOPMAC an international famous brand.